About Credit Counselling Singapore
Our Board of Directors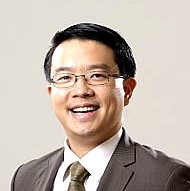 Ang Hao Yao
Chairman
Mr Ang Hao Yao is a private investor active in the charity sector. He serves on the board level of the charities Securities Investors Association (Singapore), the National Kidney Foundation and the SingHealth Fund and was a former Chairman of Sata CommHealth. He is a member of the Charity Council.
Mr Ang also volunteers in the financial sector and is the Chairman of the Investor Education Committee and a member of the Disciplinary and Appeals committees of the Singapore Exchange Ltd (SGX).
Mr Ang worked at Tat Lee Bank Ltd and Keppel Tatlee Bank Ltd in the departments of Consumer Banking, Private Banking and Corporate Banking. Mr Ang holds Bachelor degrees in Mathematics and Economics, an MBA in Finance and Investment and is a CFA charter holder.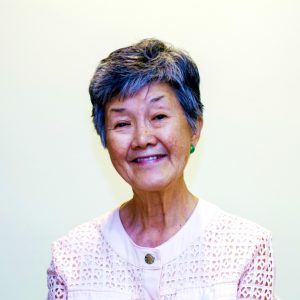 Yong Siow Ying
Director
Ms Yong Siow Ying was a Senior Vice President (Sales) with Overseas Union Bank Limited. Her 30 years banking experience includes business promotion, corporate banking, as well as retail and consumer banking. As the head of retail and consumer banking, Siow Ying was responsible for the overall performance of these profit centres. Prior to her serving as Personal Assistant to the Group Chairman, the late Dr Lien Ying Chow, she was posted to Hong Kong for 3 years, where she was responsible for setting up and managing the credit administration department of OUB Hong Kong.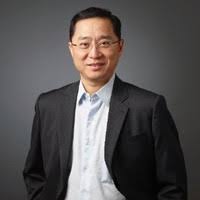 Loh Choo Beng
Director
Mr Loh Choo Beng is currently the Senior Vice President, Corporate Operations of Certis CISCO Security Pte Ltd.  He started his career with Overseas Union Bank in 1984 and grew his career with various banking institutions. He joined Keppel Bank Limited in 1992, and was involved in the integration, restructuring and merger of Keppel Bank and Tat Lee Bank Limited, and the final merger with OCBC Limited.  He then joined SingPost in 2003 as Executive Vice President, overseeing an islandwide postal retail network and financial services.  He was a board member of the Intellectual Property office of Singapore from April 2009 to March 2013 and a member of its Audit Committee.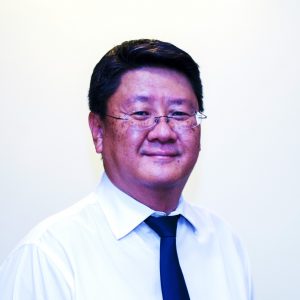 Gerald Low
Director
Mr Low Gin Cheng Gerald has been in the auditing profession for over 25 years, and a partner at KPMG for over twelve years. Prior to joining KPMG, he spent five years after graduation with the then Big Six accounting firm Price Waterhouse in Singapore, two years with the then Big Five accounting firm PricewaterhouseCoopers in London and another five years with Big Four accounting firm PwC in Singapore. Mr Low specialises in the provision of audit and other assurances services and counts some of the largest multinational conglomerates as well as government and government-related bodies among his clients. His clients hail from a wide range of industries that include property, fund management, construction, energy, aviation, healthcare and pharmaceuticals, automobiles and infrastructure. His role as lead partner on these clients takes him to countries as far flung as Kyrgyzstan and Tajikistan. Other areas of expertise Gerald has accumulated over the years include listing applications (both local and dual), reverse takeovers, capital reduction exercises, due diligence reviews (both financial and operational), IT auditing, CAATs programming, and shareholder value services.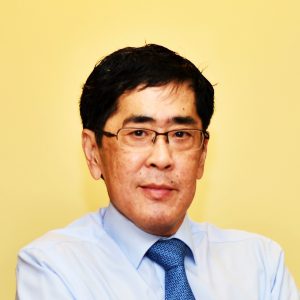 Roland Teo
Director
Mr Roland Teo Cheng San is a Fellow of the Chartered Association of Certified Accountants, U.K. He has extensive banking experience in the Asia Region. Positions held by Mr. Teo included Chief Executive Officer of Standard Chartered Bank Taiwan, Credit Cards Head for Citibank Taiwan and Managing Director of AIG Credit Card Company Taiwan. Besides Taiwan, Mr Teo also held positions with regional responsibilities and is familiar with most of the major consumer banking markets in Asia. In addition to being on the board of Credit Counselling Singapore, Mr. Teo is also actively involved in the management committees of various sports associations.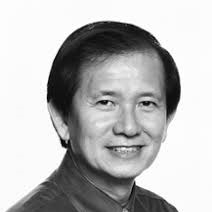 Wong Chit Sieng
Director
Mr Wong Chit Sieng is currently the Chief Corporate Officer (CCO) of the SP Group.  In this role, he oversees group procurement, operations audit, safety & health, and the groupwide productivity program. Prior to assuming the CCO function, he was Group Chief Information Officer, responsible for the Group's Information and Communications Technology applications and services.  He has over 30 years of management and Board level experience in the financial services and utilities industries. He is currently a Director of Singapore District Cooling Pte Ltd (from 30 Apr 2012), Executive Director of SP Connect (from 6 Mar 2015), Director of SP Power Assets (from 1 Apr 2018), and Director of PowerGas (from 1 Apr 2018).  His prior Board level appointments include Chairmanship of SP PowerGrid (Apr 2014 to Mar 2018), Chairmanship of Singapore District Cooling Pte Ltd (30 Apr 2012 to 14 Jun 2016), Executive Director of EB Services Pty Ltd (Australia - from Sep 2008 to Jul 2017), Chairmanship of Deep Identity Pte Ltd (Dec 2015 to Oct 2018), and Chairmanship of Trusted Source Pte Ltd from (Jul 2011 to Nov 2018). Prior to his appointment as Group CIO, Mr Wong was Head (Information Systems), Singapore Power Ltd, and concurrently; Managing Director, SP Services.  Before joining SP Group he held the post of Director of Operations and Principal Consultant of S1 Corporation Asia Pacific and Japan (a US listed banking software company). Immediately prior to joining S1, Chit Sieng was Senior Vice President of the Overseas Union Bank, Singapore for nine years.   He had also served 10 years in the Chase Manhattan Bank N.A as a Vice President in varied capacities (Regional Systems Development Audit Manager, System Development Manager for Singapore and Indonesia, and Project Director for the Chase Asia Regional Data Centre).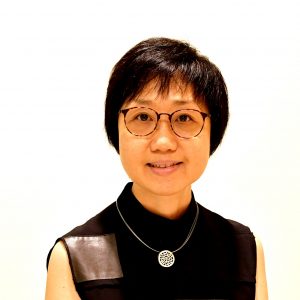 Tan Lay Hoon
Director
Tan Lay Hoon, CFA has more than 20 years' of investment banking experience, having worked in international and local financial institutions in various areas of advisory and fund raising activities in equities, fixed income, securitisation and structured products. Her last position held was SVP and Head Capital Markets at OCBC Bank. She started her banking career as a credit and marketing officer with OUB handling a portfolio of SMEs and retail accounts.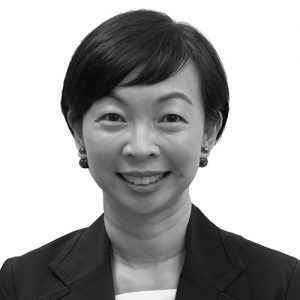 May Loh
Director
Ms May Loh is currently the Vice Chairman of the charity The Helping Hand, a halfway house for the rehabilitation of drug addicts. She is also a Management Committee member of the charity Securities Investors Association (Singapore) the principal association for retail investors in Singapore.
Ms Loh previously worked as the Senior Vice President of Stewardship Asia Centre. She has also been a Director in the Competition Commission of Singapore and has been the Deputy Senior State Counsel in Attorney-General's Chambers, a District Judge, Assistant Registrar of the Supreme Court, Justice Law Clerk to the Chief Justice and has been seconded to the Singapore Administrative Service in the Ministry of Manpower.
She holds a Bachelors in Law (First Class) from the University of Kent, a Master of Laws from Harvard Law School and has attended the International Executive Programme at INSEAD.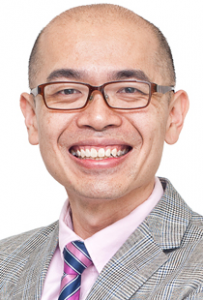 Melvin Tan
Director
Mr Tan is co-founder and chief investment officer at 8VantEdge Pte Ltd. 8VantEdge manages an algorithmic global equity fund.
Prior to fund management, he served in the Commercial Affairs Department of the Singapore Police Force.
Mr Tan holds a Bachelor of Arts and Masters in Engineering (UK), an MBA (US) and is a CFA charter holder. Mr Tan is also an active NS Man.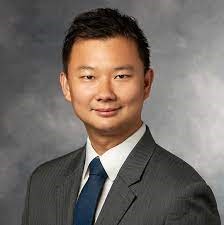 Andy Tan
Director
Mr Tan is currently the Head of Loan Syndicate, South Asia, APAC Financing Group at Credit Suisse AG. Prior to that, he was with the United Overseas Bank where he held various roles: Director (Loan Syndicate and Distribution), and later as Director (Sector Solutions Group, Transformation Office).
He holds a Bachelor of Arts, Economics from the University of Chicago and a Master of Science, Management from the Stanford Graduate School of Business.
Our Supporters