Help with debts for those who have trouble repaying both banks and licensed moneylenders
Our experience has shown that a coordinated and comprehensive solution involving all creditors tends to produce better outcomes for both creditors and borrowers
~ Kuo How Nam, Chairman Credit Counselling Singapore
Those who have borrowed from licensed moneylenders and have problems repaying them can approach Credit Counselling Singapore (CCS) for help with restructuring their debt from Wednesday (1 Apr 2020), provided they also have bank loans.
Announcing the move on Tuesday, Credit Association of Singapore (CAS) and CCS said that the new debt management programme is different from what they had been doing in the past 15 years.
Where previously CCS helped only people who owed banks and credit card companies debt, CCS will now also offer its consultancy services for distressed borrowers who have both bank and licensed moneylender debts.
For the last 15 years, CCS focused on helping consumers to deal with unsecured consumer debts owing to banks and credit card companies. CCS assisted the distressed borrowers through providing information on how to manage a debt problem, conducting credit counselling to help the borrower ascertain his financial position and to identify an appropriate debt management solution, and restructuring debt repayment for distressed borrowers.
For borrowers with debt owing only to licensed moneylenders, they can seek assistance from social service agencies listed here. These agencies have been assisting borrowers of licensed moneylenders loans over the past several years. They helped the borrowers to work out repayment arrangements with the licensed moneylenders, and also provided other forms of assistance such as addiction counselling and support group therapy.
CCS Chairman Kuo How Nam said: "CCS is happy to partner with CAS to offer the Moneylenders Debt Management Programme (MDMP) to distressed borrowers who owe both moneylenders and banks. We are now a one-stop service centre for this group of distressed borrowers. The objective is to help them more expeditiously find a holistic solution to address the debt problems so that the borrowers can resume to normal living, lead a less hassled life,  concentrate on work and make repayment to their creditors."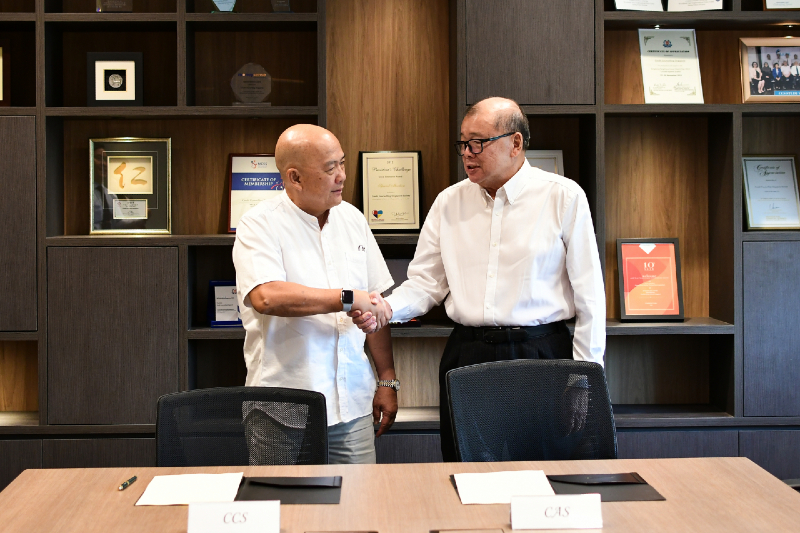 CAS President Peter Tan said: "The Credit Association of Singapore (CAS) welcomes the initiative taken by Credit Counselling Singapore (CCS) to help restructure loan repayments for distressed borrowers who owe money to the banks as well as to the licensed moneylenders (LML). This move will help alleviate the problems faced by borrowers as often they are in a predicament as to how to pay and who to pay first. Mired in debt and directionless, their problems will remain unresolved. CCS, with their experience, is methodical and poised to handle the bank debtors who owe LMLs as well. They are well-positioned to take on this task with their resources, machinery and capable personnel. CAS is privileged to work with CCS, and I am very sure that our relationship will grow from strength to strength."
Those who want to seek help from CCS can do the Online Debt Management Course, where they will learn about what to do when faced with a debt problem, what their options are, and common ways of debt collection used by creditors.
Borrowers who require further assistance can submit requests for one-to-one financial counselling, which aims to help them work out individualised debt management programmes.