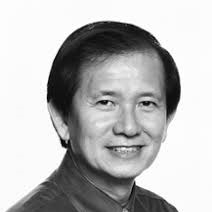 Mr Wong Chit Sieng is currently the Chief Corporate Officer (CCO) of the SP Group.  In this role, he oversees group procurement, operations audit, safety & health, and the groupwide productivity program. Prior to assuming the CCO function, he was Group Chief Information Officer, responsible for the Group's Information and Communications Technology applications and services.  He has over 30 years of management and Board level experience in the financial services and utilities industries.
He is currently a Director of Singapore District Cooling Pte Ltd (from 30 Apr 2012), Executive Director of SP Connect (from 6 Mar 2015), Director of SP Power Assets (from 1 Apr 2018), and Director of PowerGas (from 1 Apr 2018).  His prior Board level appointments include Chairmanship of SP PowerGrid (Apr 2014 to Mar 2018), Chairmanship of Singapore District Cooling Pte Ltd (30 Apr 2012 to 14 Jun 2016), Executive Director of EB Services Pty Ltd (Australia - from Sep 2008 to Jul 2017), Chairmanship of Deep Identity Pte Ltd (Dec 2015 to Oct 2018), and Chairmanship of Trusted Source Pte Ltd from (Jul 2011 to Nov 2018).
Prior to his appointment as Group CIO, Mr Wong was Head (Information Systems), Singapore Power Ltd, and concurrently; Managing Director, SP Services.  Before joining SP Group he held the post of Director of Operations and Principal Consultant of S1 Corporation Asia Pacific and Japan (a US listed banking software company). Immediately prior to joining S1, Chit Sieng was Senior Vice President of the Overseas Union Bank, Singapore for nine years.   He had also served 10 years in the Chase Manhattan Bank N.A as a Vice President in varied capacities (Regional Systems Development Audit Manager, System Development Manager for Singapore and Indonesia, and Project Director for the Chase Asia Regional Data Centre).