The Art of Relaxation (7 October 2021)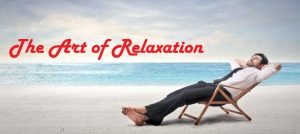 CCS Client Education & Support Programme for DMP clients presents :
THE ART OF RELAXATION
Presented by Singapore Association for Mental Health (SAMH)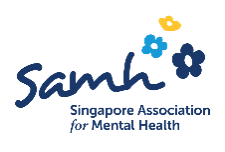 In our busyness trying to manage all the demands in our lives, we tend to ignore the need to set aside time for relaxation. However, relaxation should not be done only when we have time. We need to intentionally set aside time to practise relaxation to allow our mind and body to calm down. Sign up for this webinar to learn strategies in relaxation, with emphasis on techniques such as deep breathing and progressive muscle relaxation. 
Guest speaker: Heather Ong (Lead Specialist of Projects & Programmes from Mobile Support Team, SAMH)
About the Speaker: Prior to this role, she has had more than 20 years of experience in the social service sector as a practitioner, and in operational planning and policy development work.  Drawing parallels to the mental health sector, she is keen to change mindsets that one might have about persons with mental illness and those in recovery.   Heather's credentials include a Masters in Applied Sociology from the National University Singapore (2005) and a Postgraduate Diploma in Leading and Sustaining Change from Civil Service College (2019).  
After successful registration, you will receive a confirmation email with a link and instructions to join this Zoom webinar. Do write in to education@ccs.org.sg if you do not receive any confirmation email from us.